UNIFORM
ALL PLAYERS must wear (Compulsory)
SMAA club dress (DRESSES SHOULD NOT SHOW YOUR SHORTS)
SMAA club shorts
SMAA club socks 
 Most players also choose to wear the SMAA Club Hoody - but that isnt compulsory.
Winter 2019 Season Uniform fittings & ordering will be done at the following trial games .
Dates TBA
You are encouraged to arrive at your trial early if you require sizing.  If possible you are encourage to order uniforms at trials as the full sizing range is available to try.  Also please note the cut off date for uniform orders to ensure your uniform arrives before the season begins.
At all other times uniforms can be purchased at 100% Netball online shop, or at their store.
100% Netball is located at  19a Howie Avenue, Torrensville, SA 5031
P: 08 8351 7333
F: 08 8351 7299

Open Monday to Friday, 9:00am to 5:30pm 
NEW UNIFORMS ARE ONLY AVAILABLE FROM 100% Netball.
SECOND HAND UNIFORMS:  From time to time members advertise second hand uniforms for sale on our Facebook SMAA Members Group.https://www.facebook.com/groups/smaanetballclub/
LOAN UNIFORMS:  SMAA has a small stock of loan uniforms, for fill in/temporary players.  Please contact the uniforms liason officer for further information.
COMPULSORY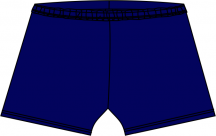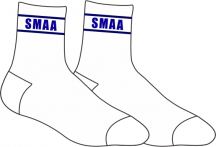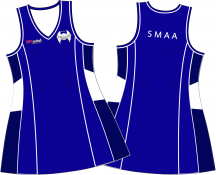 OPTIONAL